Carmeuse considers itself as an active partner of the local community and does what it can to behave as a good and cautious neighbor.  This means that we frequently consult with our neighbors on how we can improve things and involve them in the implementation of these improvements. Moreover, we actively engage in and contribute to the local community life. 
Carmeuse constantly strives to find new ways to improve  the health & safety environment of its workers & employees.

Health and safety are viewed as a cornerstone of Carmeuse's way of working and based on our slogan/ moto "Nothing we do is worth getting injured", various initiatives at Carmeuse have been implemented to create a safe working environment.   

Basically, Carmeuse and its employees aspire to a zero tolerance mindset towards ever having an employee get injured, in even the slightest way. 

We involve and encourage our workers in promoting the Safety Golden Behaviors  in our daily activities. Sharing safety best practices and experiences will improve the safety of our colleagues and all Carmeuse employees, both at the plant, the office and at  home. We define 'Safety First  as one of our leadership principles.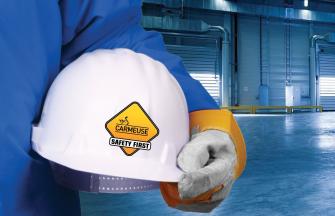 Respect for human rights, equality of employment and diversity are  key principles. Carmeuse treats each stakeholder with respect and dignity  wherever we do business.

Carmeuse employees and their families, our neighbors, customers, suppliers, business associates, civil services, volunteers, schools, NGO's, government organizations, and legislators, all make up the broad community of stakeholders that Carmeuse embraces and serves. Carmeuse prides itself on developing long term and mutually beneficial relationships with its stakeholders. 

Carmeuse promotes and supports the constant development and personal improvement of its employees. By doing so, employees are empowered to be the best they can in terms of personal growth, perform for the company to the best of their abilities and serve our customers in the best way they can. The most fundamental way that this is achieved is through providing exhaustive employee training across a broad range of skill sets and distinctive responsibilities in core business areas.

Carmeuse sees its neigbors as equal partners  and therefore constantly strives to limit any potential impact it may have on the neighboring community. Continuous dialogue with this community to discuss its concerns and agree on solutions to be implemented together, is a core principle of Carmeuse.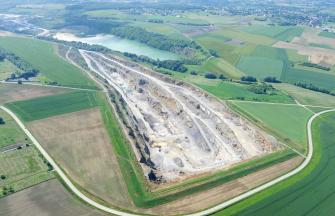 Without question, the overriding dynamic for the Carmeuse Group and its stakeholders are the wealth of "Relationships" that transpire and are enjoyed by all.
In most countries where we are present, Carmeuse has "Neighbour Committees" that meet on a regular basis to offer support for local issues. Carmeuse supports local schools and educational programs. In different locations where Carmeuse is present, partnerships have been developed with local NGO's to contribute to an improved environment.
Carmeuse has also founded the Carmeuse Foundation. Its goal is to create partnerships to offer underprivileged children possibilities of education, training or assistance in order to improve their chances of success in life. We believe that it is essential to invest in the life of children today in order to build the next generation. We make this a reality with financial contributions and the enthusiastic support of Carmeuse employee volunteers. Our Foundation concentrates on projects close to our plants or our offices because it allows us to create stronger links and channels of communication between our employees, the associations in the field and the communities in which we operate.
Through this passionate initiative, Carmeuse currently sponsors 50 programs worldwide. More info about Carmeuse Foundation.