Education is the backbone of advancing our company, creating a more effective workforce and preparing future generations for key roles. That is why "SDG 4 – Quality Education" is a focus of our sustainability efforts both internally and externally.
Carmeuse provides a variety of programs for its own employees, as well as our customers, so that they can more efficiently overcome regular challenges. Carmeuse heavily promotes lifelong learning and continuously seeks out new technologies, platforms and delivery methods to provide learning opportunities for its employees so that we can advance our industry and better serve our customers. Additionally, we regularly partner with local schools for ongoing or specialized education activities, and donate resources to educational development around our communities.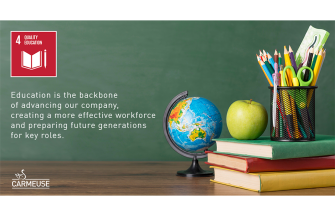 "Safety first and always, since nothing what we do is worth getting injured."

With this motto, our colleagues from the Balkans, decided to complete a very interesting and special training – Safety LEGO Training.

In Jelen Do and Doboj, with the "LEGO Serious Play" (LSP) method, we want to reinforce cooperation and develop competencies such as communication and problem-solving. Employees respond to the challenges posed by building LEGO models and explaining their proposal to the whole group. These workshops notably allow us to work on safety in the plants and some of the LEGO models have become a reality!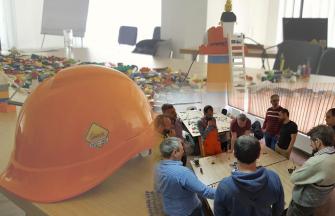 I was skeptical at first. I did not realize how serious it was, and then I understood that we can learn a lot about safety by playing. It was interesting and fun.

Jole Mijailovic, Stone Crushing Operator in Jelen Do