"Safety first and always, since nothing what we do is worth getting injured."

With this motto, our colleagues from the Balkans, decided to complete a very interesting and special training – Safety LEGO Training.

In Jelen Do and Doboj, with the "LEGO Serious Play" (LSP) method, we want to reinforce cooperation and develop competencies such as communication and problem-solving. Employees respond to the challenges posed by building LEGO models and explaining their proposal to the whole group. These workshops notably allow us to work on safety in the plants and some of the LEGO models have become a reality!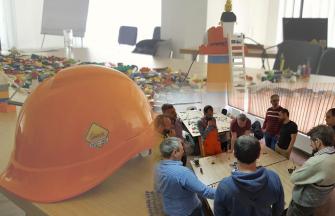 I was skeptical at first. I did not realize how serious it was, and then I understood that we can learn a lot about safety by playing. It was interesting and fun.

Jole Mijailovic, Stone Crushing Operator in Jelen Do