Hello, Zoli! Thanks a lot for taking the time to share with us a little bit about yourself and about what your job in Carmeuse is like. I propose you start by telling us a few words about yourself. 
Hello and thank you for this opportunity. Until now, I managed to achieve all the goals I set for myself. I started my university studies on a Bachelor level in Business Management and Finance, specialized in accounting and tax consultancy. After that I started working in 2003 and continued with additional university studies on Master level, as Strategic management at the Brno International Business School. I am now in the moment when I consider starting an MBA.

I have been working in Carmeuse for 6 years, first as Sales Representative of Slovakia, then I was promoted Key Account Manager for the construction industry for Slovakia and Hungary, with its sub-segments, which mean soil stabilization, aggregates, putty lime, wholesales' market for bagged products, asphalt and concrete.

On the personal level I can tell you that I have a wonderful wife, who is a make-up artist, one of the best in our country. I am really proud of her!
How would you describe your job in just one sentence?
One sentence? Challenge accepted 😊 
Helping enterprises and individuals to use unique, greener and cost-efficient solutions in construction industry with adherence to the principle of circular economy.
Can you share with us a few of the most important projects that you worked on? What was the most challenging one?  
Due to my personality, I like projects which are unrealistic for the sight. They are the most challenging ones which push the company and its people to work together - in that case, the result of 1+1 is not 2 but 3. This is the result of added value for all of us, who is responsible for the entire realization.
My first challenging goal was to convey the high-quality lime to a market where lime was commonly used in steel making and in other industrial processes. Due to that high quality, we optimized the dosing for our clients in their projects, like highway D1 Budimír to Bidovce, or Jaguar Land Rover production plant in Nitra, Slovakia. In the Hungarian market, this lime was introduced later on and I can say that the speedway M30 from the Slovak border to Miskolc was also partially stabilized with that type of product.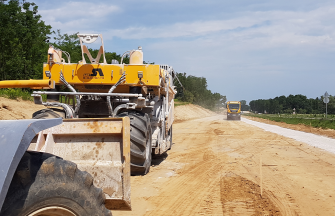 My second big challenge was to set up the multi-supply for our projects in Hungary. This means that 5 Carmeuse plants from Czechia, Slovakia, Hungary, Romania and Bosnia were plugged in the daily deliveries of lime and lime derived products. The project started in 2017 and it's still ongoing. Without my colleagues in customer service and supply chain, production, quality department and many more, the result could not have been achieved. Due to our team spirit and our enthusiasm, we were able to fulfill the customers' demand for the M44 speedway, M4 highway, M30 highway, R67 Speedway, extension of the Mercedes Benz car factory in Kecskemét, Zalazone – autonomous vehicles test track. And I only mention a few of them.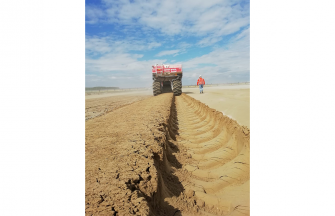 My third big challenge was to supply high amount of blends 'ViaCalco' to the project within a short period of time: Stabilization of BMW car factory platform in Debrecen. During that project period, Carmeuse CZHUSK had to finish an investment to the ViaCalco blends production capacity in Slavec plant, Slovakia. For that project, we delivered on daily basis up to 18 silo trucks (up to 490 tons). 
Nowadays, we have numerous projects across Hungary and Slovakia with the same amount of daily capacity as here, but for different locations. Definitely, we can say that these challenges have made Carmeuse evolve from the producer status to a solution provider partner.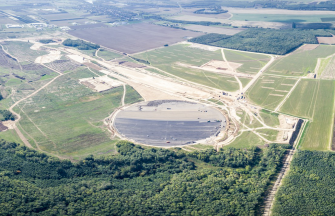 What are your passions? How do you like spending your personal time? 
In terms of my passions in soil stabilization, I always wanted to come up with new things in order to discover or to integrate new ideas and solutions that are different and unused, for the reason of delivering excellent results. Also, being part of a group or team that is supportive and joyful. Being a Team player. Empowering or helping others to find their passion in work. I am eager to receive new information coming from all construction domains, focusing on sustainable solutions and innovation. And last but not least, it is a pleasure for me to be a public speaker in conferences, dedicated to geology and soil improvement solutions.
I try to go on holidays regularly, to have real breaks and stay energized! I really enjoy weekends with my family, our dog and friends and I try to plan also enough time for being healthy (do sports and prepare healthy food). 😊