Hello Stano, thanks for taking the time to talk to us. You have been with Carmeuse for almost 8 years and you have a job that is not so well known to everybody: Instrumentation & Energy Saving Expert. Can you tell us your story? 
I started in Carmeuse as Automation Project Engineer. I worked in this position for 6 years, in many interesting projects and gained a lot of experience. I was always inclined towards energy efficiency, energy saving and optimization of networks, as it was something which I was studying at university. This is why I was happy to accept the challenge to take on the new role of Instrumentation & Energy Saving Expert. Within this role I can help and support plants and project teams, with their projects and to add one more perspective to it and that is energy efficiency and potential energy savings. The second aspect of my position is related to instrumentation, to support teams and plants to choose the right instrument for the needed application. 
 
What does your day look like at the office? 
It is different all the time, which is something I like a lot. It depends on the topic or project which I am working on. As this position is not only about sitting in front of the computer, I have to go out on plants and measure the data with a power analyzer. I have to go through documentation on site, to discuss with our colleagues, to find the needed information. Then, I analyze the gathered data and prepare energy saving calculations, in order to find out the profitability of different options and ideas.
 
What's the most exciting thing you did at Carmeuse?

All the projects that I worked on were exciting. Especially the commissioning phase, when you have to quickly solve all the obstacles that might appear, in order to come to a successful finish. The one project which stays in my memory is the commissioning of the Kiln in Oman. It was a completely different environment and we faced very different challenges. Also, there was a great group of people working towards the same goal, which was both exceptional and fulfilling. The most exciting for me is my current project, the Solar plant in Slavec.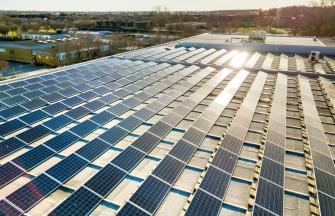 What message would you give to somebody who wants to apply for a similar position as yours, in Carmeuse? 
Energy efficiency and energy saving activities are reducing the amount of energy required to provide a service or a product. They are at the heart of the multiple benefits of energy efficiency and link to many other economic, social and environmental benefits. Energy efficiency and renewable energy usage shall be the two pillars of sustainable energy policy, which is the direction towards which we have to go.