Can you tell us a few words about yourself, to let everybody know you better? 
My name is Olivera Stojković and I am Process engineer for Europe, at Carmeuse. I studied "Pharmaceutical and Cosmetic engineering" and I have a master's degree in Chemical technology. I started working for Carmeuse in 2019 as a Process and Production Manager in Jelen Do, Serbia.

How would you describe your job in just one sentence?
I would say that my job is challenging and dynamic, but also fulfilling.

How did you become a Process engineer for Europe at Carmeuse? 
I started working as process engineer in Jelen Do, Serbia, where I found that my job is something that I really enjoy doing. My efforts were recognized and Carmeuse offered me the opportunity to grow in this position. 
 
How would you describe Carmeuse in 3 words?

Development – Carmeuse has a great policy about people development and they are very dedicated to help you grow. There are various trainings that are made to help you do your job the best you can. 

Supportive – Carmeuse provides great support to local process engineers. No matter what the problem is, you can always rely on someone who will guide you through the problem solving. 

Responsible – Carmeuse is making great effort to decrease negative impact on environment. I had the chance to contribute to a lot of environmental projects since I started working at Carmeuse.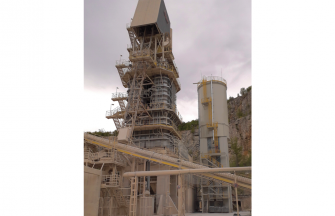 What's the most exciting thing you did at Carmeuse? 
I have to say that for me it was "Solid fuel silo installation" in Jelen Do. It was a big project, so various people were involved. This gave me the opportunity to work within an international team and learn from the experts in this field.
 
How do you find the balance between your job and your personal life? 
I try to set manageable goals for each day and to be most efficient during working hours. This way I manage to stay on track and to manage my own time as I like. There is no perfect work – life balance, but it's important that we find time for things that matter. For me, this reduces stress and makes me more proactive.