A Culture That Puts People First:
For over 160 years, Carmeuse has been family owned and it comes through in the way that we treat our employees. At every location, our goal is to put people's safety and well-being first with a strong focus on personal development. We are constantly looking for ways to adopt new technologies and policies that help employees work in the way that gives them the greatest chance for success and a schedule that works for them.
Carmeuse subscribes to the FISH philosophy. Want to know more about the FISH philosophy? Click here.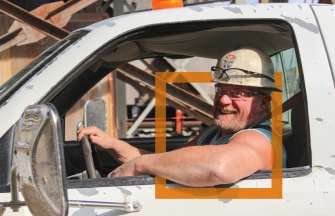 Stability and Job Growth Potential
Global demand and new technologies are causing a rapid rise in the demand for our products and services which means stability and growth opportunities for you. Whether you are an established professional or just starting out, Carmeuse will help you to achieve your career goals in a supportive and collaborative environment.
In every position, management at Carmeuse puts employees mental and physical well-being first with safety being our top priority. We understand that employees are people with families, goals, hobbies, and the occasional struggle and we strive to create a supportive and flexible environment that makes it easy to with us.
At Carmeuse, we tap into your talent to help you chart your path. As part of a large organization, you'll benefit from opportunities that will make your career a long and purposeful one. But we're also small enough to care about the time you spend with your family. Not your work-family, but your family-family. That means a healthier work-life balance for you, and happier co-workers for us all.
There is a place for everyone at Carmeuse. We thrive when different people bring together their unique skill sets. We need electricians and accountants, sales team members and operators. Join our team and find your perfect fit.
Find Your Fit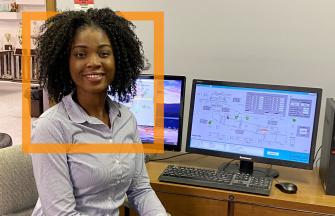 Apprentices & On the Job Training
Are you wondering what your future looks like? Not sure what you want to do, but certain that you don't want mountains of student loan debt? Consider the Carmeuse apprenticeship program where you will be paid to learn the skills necessary to become a successful professional. The apprenticeship program provides the promise of a stable salary while benefiting from on-the-job training to set people up for a bright and long-lasting career.
Learn more about the benefits of the Carmeuse Apprenticeship program. Let us help you get to your future faster!
Become an Apprentice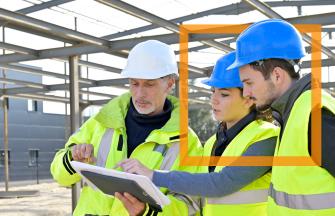 Service members entering back into civilian life can find a home and a family at Carmeuse. The skills learned while in the military can transfer seamlessly to many positions crucial for the success of our company. We understand the specific needs of our service men and women for stability, career development, and assistance with the transition back to a traditional job setting. We collaborate with many organizations that help us ensure that we provide a welcoming space for former military members and their families and set them up for success as they embark on their future. Carmeuse is Veteran Ready!
Let us show you the benefits of working at Carmeuse for military service members and families.
Opportunities for Military Members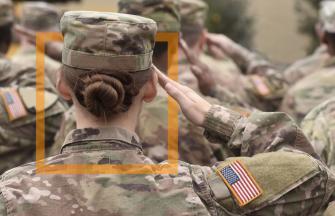 Carmeuse Values Your Skills
Carmeuse operations rely on a network of highly skilled employees from mechanics and electricians to truck drivers and equipment operators. Every person plays a crucial role in supporting our customers and keeping our plants operating smoothly.

Let us show you the benefits of working at Carmeuse.
Skilled Trade Jobs
How Do We Help the World?
At Carmeuse, you're part of a family that's over 4,500 people strong. What we do all starts with limestone, it's that simple. But the products and services you will help create with it make the world turn and contribute to a more sustainable world. You're helping to build solutions that make our water and air cleaner. You're helping the agriculture industry grow and sustain the food we need. You're helping to make the steel for our cars, computers, and homes. You're even helping to make buildings stronger and eco-friendlier and roads safer...all around the world. For industries. For communities. For life.
Our Dedication to Sustainability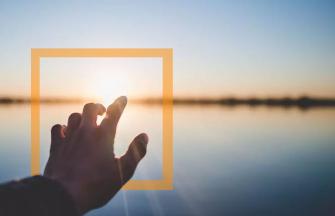 Carmeuse is once again proud to have been named a 2023 Top Workplace in Pittsburgh by the Pittsburgh Post-Gazette! Carmeuse continues to cultivate a culture of teamwork, respect and fun each and every day, and it shows. We were also named as a top workplace in 2020 and 2022.