Carmeuse takes sustainability seriously
Carmeuse has been active in the field of Sustainability for many years. Being sustainable is the right thing to do and is in line with our core Company culture and values. For Carmeuse, these certifications and ratings are frameworks and recognitions at the international level that allow our company to have a long-term strategic vision as well as improve our organization, the quality of our services and the way in which we work. It is also a great economic and reputational opportunity, which demonstrates to our customers, suppliers and employees our determination to contribute to a better world.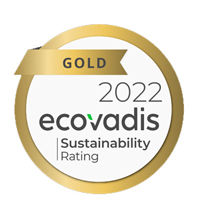 Carmeuse Canada scored GOLD
(Top 2% of all companies of similar size)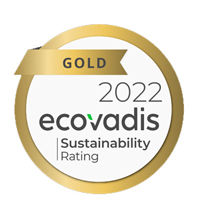 Carmeuse USA scored GOLD
(Top 9% of all companies of similar size)
We use Ecovadis to evaluate and rate our Sustainability program and aspects. Ecovadis is an international Sustainability rating platform for global supply chain entities (www.ecovadis.com). The platform supports over 50,000 subscribers, based in 150 countries and 190 industry sectors. More than 300 multinational companies use Ecovadis to monitor the performance of their program and suppliers, some include: Axa, Alcatel-Lucent, Bayer, Coca-Cola Enterprises, Heineken, Lafarge, Renault-Nissan, and Schneider Electric (to name a few). More than 45,000 companies use EcoVadis to reduce risk, drive innovation and foster transparency and trust between trading partners.
EcoVadis is an internationally recognized provider of business sustainability ratings and a reference in the B2B industries and global supply chains. Based on 21 criteria, the evaluation is in four domains: environment, labor and human rights, ethics and sustainable procurement. EcoVadis recertified multiple entities of Carmeuse worldwide.
Carmeuse is committed to our Sustainability culture and performance and continues to develop and improve our contributions.