Use of our products in environmental applications

Our products are used in a very wide variety of products in the environmental sector, such as purifying water, cleaning fumes of industrial installations and remediating contaminated soils.
Our products are widely used for softening or re-mineralizing drinking water that would otherwise cause scaling or corrode the pipes, which would entail health risks. Thanks to its high pH value, lime also neutralizes the acidity in industrial and domestic sewage sludge, killing bacteria, viruses and pathogens and thereby eliminating hygiene and environmental risks.
Thanks to our flue gas cleaning solutions, acid rain, which was a major issue in the 1980s, has largely been resolved. By spraying lime into the fumes of a chimney of incinerators, industrial boilers or power plants, it binds with the impurities (mainly sulfur dioxide and other acid gases) and avoids these from being emitted in the ambient air.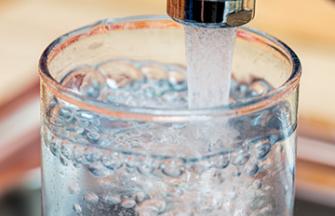 Water management at our plants

Most of the water usage in our plants is related to washing the limestone in the stone lines. Wherever possible, after the washing, all the water is directed to a treatment unit and/or a settling pond, with the intention to have it fully recycled in a closed loop.
We take great care to limit the quantity of water purchased, pumped from surface water or from the ground, and to avoid pollution downstream. Where possible, we valorize the ground water and rainwater by partnering with local organizations or water distribution companies.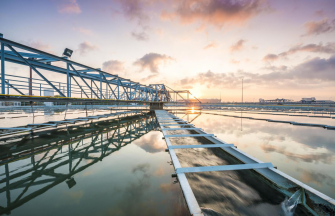 Frederick Water Partnership

In April of 2020, Carmeuse Americas and Frederick Water, a public authority providing water and wastewater services in Frederick County, reached a long-term agreement to provide water and water storage infrastructure to the residents of Frederick County, Winchester, Virginia. It is a real win-win for everyone involved. The limestone in our quarries is a natural filter and provides exceptionally high-quality water at a reasonable cost. The Winchester water deal is therefore a reliable and cost-effective solution that every resident of the County will benefit from, both financially and environmentally, for generations to come.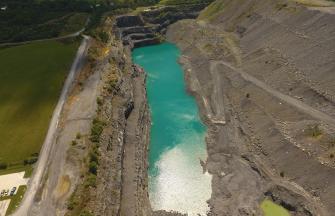 Optimal use of natural resources

Our philosophy is that what we extract, we should use. We have set goals to optimize our consumption of natural resources for each quarry.
The ultimate target for our quarry operators is to extract limestone of sufficient quality to be converted into lime, chemical limestone or aggregate. Unfortunately, no quarry consists of useable limestone alone. To reach the high-quality limestone, we also recover other materials like clay and sand, known as 'overburden'.
We repurpose these materials for various applications. What can't be valorized is used internally for creating berms to limit noise and visual hindrance or reconverting the exploited areas into areas useful for agriculture, forestry or the creation of biodiversity.
During the lime manufacturing process, additional by-products are created (unburnt product, product out of specification, lime kiln dust (LKD)). We sell these by-products for recycling applications. In North America, we've acquired Mintek in 2018 in order to optimize the market for these by-products.
We aim to achieve 100% valorization of by-products by 2030 under our Sustainability Vision 2030.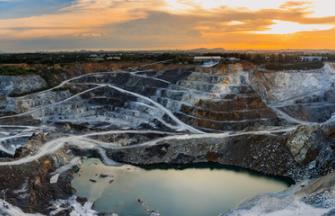 Enhancing biodiversity in and around our quarries

As a responsible company, we want to give back to nature what we've borrowed. We put great emphasis on the restoration of nature and enhancement of biodiversity, even during the operational phase of our quarries.
At many of our sites, the surface that was present before, had relatively poor biological value (agricultural fields, for instance). By opening up our quarries, we've created a unique biotope in which new species of flora and fauna can thrive by creating specific environments, such as cliffs, rocky or sandy surfaces, temporary stretches of water, chalk grasslands or sparse meadows. These new habitats enable the appearance and development of populations of pioneer species with a high biological value. It also ensures that our quarries allow species to extend their living areas, thus contributing to the development of biodiversity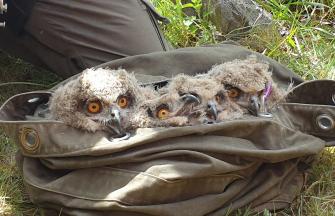 We own and operate several quarries in a sparsely populated area of great natural beauty. In order to minimize our impact, we create new wetlands and commit to preserving existing ones. Over the past couple of years, our Michigan sites have created over 40 hectares of new wetlands and have committed to preserve over 400 hectares of existing wetlands.
We have participated in the EU funded 'Life in quarries' project and are collaborating with nature organizations to develop biodiversity in various quarries. This project stands out because biodiversity management measures are implemented during the extractive phase (not only as part of rehabilitation). It also helps reduce our visual impact on the landscape (15 km of hedges between '20 and '23 and about 20,000 trees/year).
The restoration of biodiversity is planned simultaneously with operations in the excavated areas of our quarry in Slavec/Gombasek; mainly by planting a forest stand, which will follow the original character of the karst area. Part of the project is the construction of a lookout and the construction of a technical open-air museum showcasing historical mining equipment and introducing visitors to old mining techniques.
Local management of environmental impacts

The most important impacts from the limestone extraction in our quarries can be summarized as blasting vibrations, dust emissions from truck traffic, noise from blasting, trucking and crushing, underground water pumping and landscape modifications.
Lime production at the plants can cause some environmental impacts such as air emissions, mainly from CO2, nitrogen oxides (NOx) and sulfur oxides (SOx); noise of kilns blowers; dust from smokestack emissions or from conveyor belts and truck traffic.
Carmeuse actively manages potential environmental impacts by complying with local and national laws and regulations. Going beyond these standards, we continuously strive to minimize our environmental footprint. Since 1994, we have implemented ISO 9001, an integrated quality management system, at multiple sites. Additionally, in Europe, we obtained ISO 14001 certification for our environmental management system starting in 2001.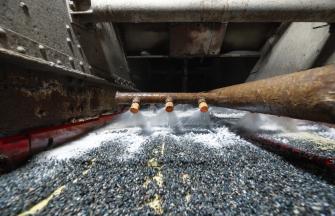 Blasting Operations

The use of explosives remains the most efficient way to fragment rocks and therefore blasting operations are essential in all large-scale mining or quarrying. However, blasts may cause vibrations. We do what we can to limit the impacts on our neighbors. All our blasts are monitored with seismographs, so we can continuously monitor and improve. Our team is always favoring the use of the best technical solutions like recent mining software, drone survey of the rock face or electronic detonators allowing us to drastically reduce vibrations. In addition, at the request of a neighbor, we often put a seismograph on the neighbor's doorstep to monitor the impact of a blast and make the neighbor more comfortable with the feeling or perception of the vibrations.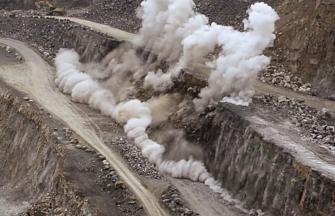 The Sustainability State of Play gives us a clear picture of where we are today, but also where and how we can do better.
We'll continue to use our collective energy to achieve our purpose and to shape a sustainable future for our company and communities.
Access the Full Sustainability State of Play