TRUSTED PARTNER FROM SOURCE TO SOLUTION
Carmeuse is so much more than a supplier of lime. We support the needs of our customers from the time they place their order for raw materials through to their application in a lime handling system. Get to know the full range of our Carmeuse End-2-End services by watching this quick introduction.
DOWNLOAD BROCHURE
Providing Quality Raw Materials
LEADERS IN LIME AND LIME HANDLING
Carmeuse is a leading name in lime, but our expertise stretches much further. In coordination with our wholly owned subsidiary, STT, Carmeuse is uniquely suited to provide end-to-end support for our clients, from the mines and quarries where we produce our products, to the very point of application in your operation, and everything in between.
High Quality Raw Materials
24/7 Customer Support
Transportation & Terminal Management Support
Engineering & Design Services for Lime Handling Systems
Onsite Audits & System Retrofits
Maintenance & Parts at the Ready
CONTACT US FORM MORE INFORMATION

Carmeuse is a global manufacturer of lime and limestone products used in a variety of applications, which provide cleaner air, safer water and improved soil characteristics. Carmeuse and our subsidiaries offer equipment and engineering services to enhance our customers' processes, improve safety, and provide reliable supply.
Image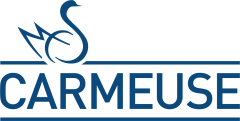 As a member of the Carmeuse Group, Storage and Transfer Technologies (STT), is the expert in handling lime that designs, installs, and maintains systems to achieve peak performance for your application so you are confident that your operations will run more efficiently. We are Your Lime Handling Experts.
Image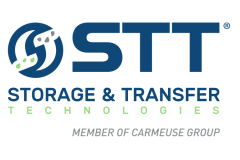 OUR SUPPORT EVERY STEP OF THE WAY
From production, to delivery, to storage and handling, and finally, to the point of application, learn how our Carmeuse End-2-End Services combine all facets of our business to provide peace-of-mind for our customers.
LEARN MORE