Embracing innovation to support our customers

At Carmeuse, we have a three-way innovation strategy. We develop new products to answer the needs of our customers while optimizing the efficient use of resources. Our innovation strategy is also based upon customized solutions. We develop services to address specific B2B clients' needs, helping them to integrate new solutions, equipment or products into their processes. And finally, we invest to embrace the digital revolution to better serve our customers.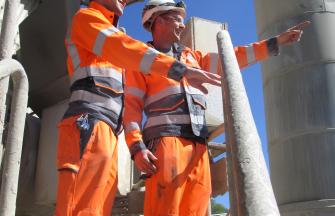 Developing new products

Our new limestone filler product replaces up to 20% of cement in concrete. The filler production doesn't generate carbon emissions, apart from the energy needed to crush and mill the limestone (for which we are looking to use as much renewable energy as possible). Our filler reduces on average 20% of the CO2 emissions in the concrete production.
Our soil stabilization products are spread in situ on fine clayey soils. Once mixed, it transforms these soils into solid and long-lasting road embankment materials.
As a result, the surface is stabilized without the need to remove earth and to fill it back up with aggregates, saving money, time and transport. On top of that, the injected product reabsorbs CO2 from the ambient air and so reduces the CO2 impact from the lime production. This product can also be mixed with other materials such as fly ash. This is an example of a pro-active waste management policy contributing to the circular economy.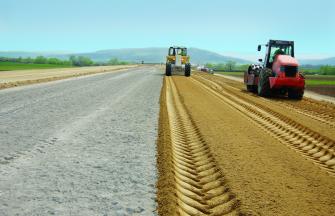 Digitalization

Carmeuse has developed a tool whereby artificial intelligence contributes to a much more efficient management of the lime production process. This optimizes energy efficiency and therefore reduces the carbon footprint. The CO2 reduction is estimated at about 100,000 tons of CO2 yearly in our plants worldwide.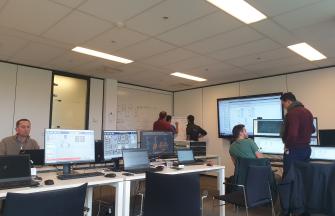 The Sustainability State of Play gives us a clear picture of where we are today, but also where and how we can do better.
We'll continue to use our collective energy to achieve our purpose and to shape a sustainable future for our company and communities.
Access the Full Sustainability State of Play