Community Dialogue

Carmeuse was one of the first quarry operators to establish regular meetings between neighbors, municipal officials and Carmeuse representatives. The purpose of these meetings is to maintain and develop relationships between the company and the surrounding population. The agenda typically focuses on planned activities, our neighbor's observations or concerns, and our proposal to accommodate these concerns.
Similar initiatives have been developed throughout the company in different formats, depending on the regulatory framework and local customs. But always with the idea that dialogue is essential for a good relationship with the surrounding community.
Our main takeaway on these initiatives is the importance of reassuring people that they're listened to and actions are undertaken to build trust and to address their concerns. We experience positive results and a reduction in the number of complaints in areas where we organize this type of consultation.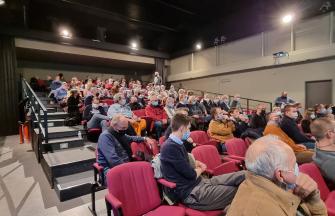 Community Projects

As a company, we also want to maintain close relationships with our neighbors and help out where possible. That's why we participate in numerous projects helping local communities. These can be in the form of voluntary participation in clean-up actions, all the way to structural subsidies in the framework of the Carmeuse Foundation.
Just a few examples:
In Brazil, we partner with Urban Vegetable Garden Project, created by the Municipal Food Bank of Formiga (BMA) in 2018. The Project seeks to encourage, support, and guide the implementation of agroecological vegetable gardens on land that was previously idle. Produce is donated to the partners who take care of the gardens, and the rest is provided to socially vulnerable families. We also actively encourage employees from the Formiga plant to act as volunteers in the Urban Vegetable Garden Project.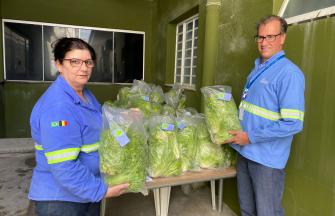 Carmeuse Foundation: Taking Care of Children

The Carmeuse Foundation was created back in 2010, with a clear mission: enhance education and training for children in need. It is also a way to create team spirit and a sense of belonging to our employees.
The Foundation provides financial and volunteer support to programs or actions that lead to the educational, social or personal development of the children, living in a material, social, environmental and/or familial precariousness or with disabilities.
The Foundation selects and supports local projects in most regions where we operate. They're preferably located close to our plants or offices, as this means as this provides an opportunity for our people to connect with our surrounding communities.
So far, the Carmeuse Foundation has supported about:
50 projects in the Americas
20 projects in Europe
1 project in the Middle East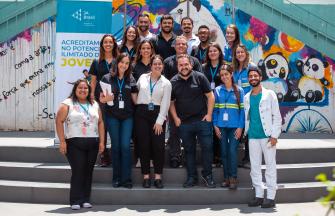 In the US, we have partnered with 28 Foundation agencies within the communities in which we work, including the Boys and Girls Clubs of America and Big Brother and Big Sister Organizations (see www.bgca.org). When there is no network organization near one of our sites, we reach out to other agencies who support the education and training of children in need.
Partnership with Junior Achievement Worldwide
The Foundation has recently announced its partnership with Junior Achievement Worldwide, which is one of the world's largest and most impactful youth-serving NGOs. By building a wide range of skills and nurturing self-belief, it prepares young people for the future of work, teaches them how to think entrepreneurially, and ensures they have the tools to be financially capable adults.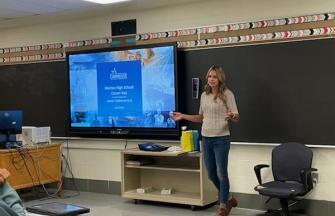 Employees from our Cedarville, Port Inland and Drummond Island facilities, support the Bay Cliff Health Camp. This yearly summer camp for children with physical challenges throughout the Eastern Upper Peninsula of Michigan provides physical, occupational and speech therapy, medical treatment, clothing and so much more.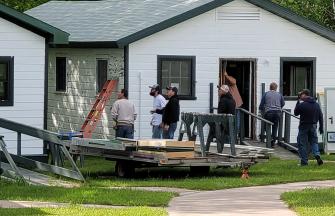 In Colombia, we operate a preschool next to one of our manufacturing plants in a very rural, poor part of the country. The people in the village can enroll their pre-school children, free of charge. We've also organized fundraising to help the children with needed school supplies including used computer equipment. At last count, we had 27 students enrolled at the school.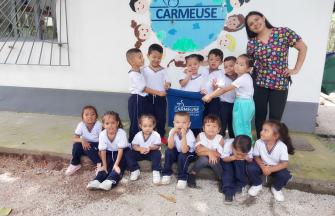 Carmeuse Overseas develops community projects that have a profound impact on people's lives. These projects are various but mostly have school children as the common denominator. In Guinea-Conakry, we've donated food and school materials to schools surrounding our Conakry site.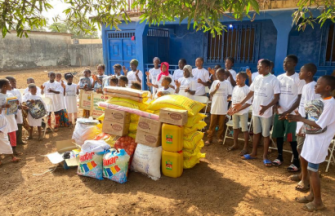 In Bosnia, we purchase equipment for a technical school in Doboj (Electro and Transportation) to perform practical classes and training for children.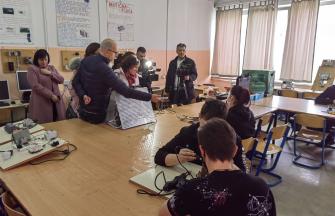 The Sustainability State of Play gives us a clear picture of where we are today, but also where and how we can do better.
We'll continue to use our collective energy to achieve our purpose and to shape a sustainable future for our company and communities.
Access the Full Sustainability State of Play